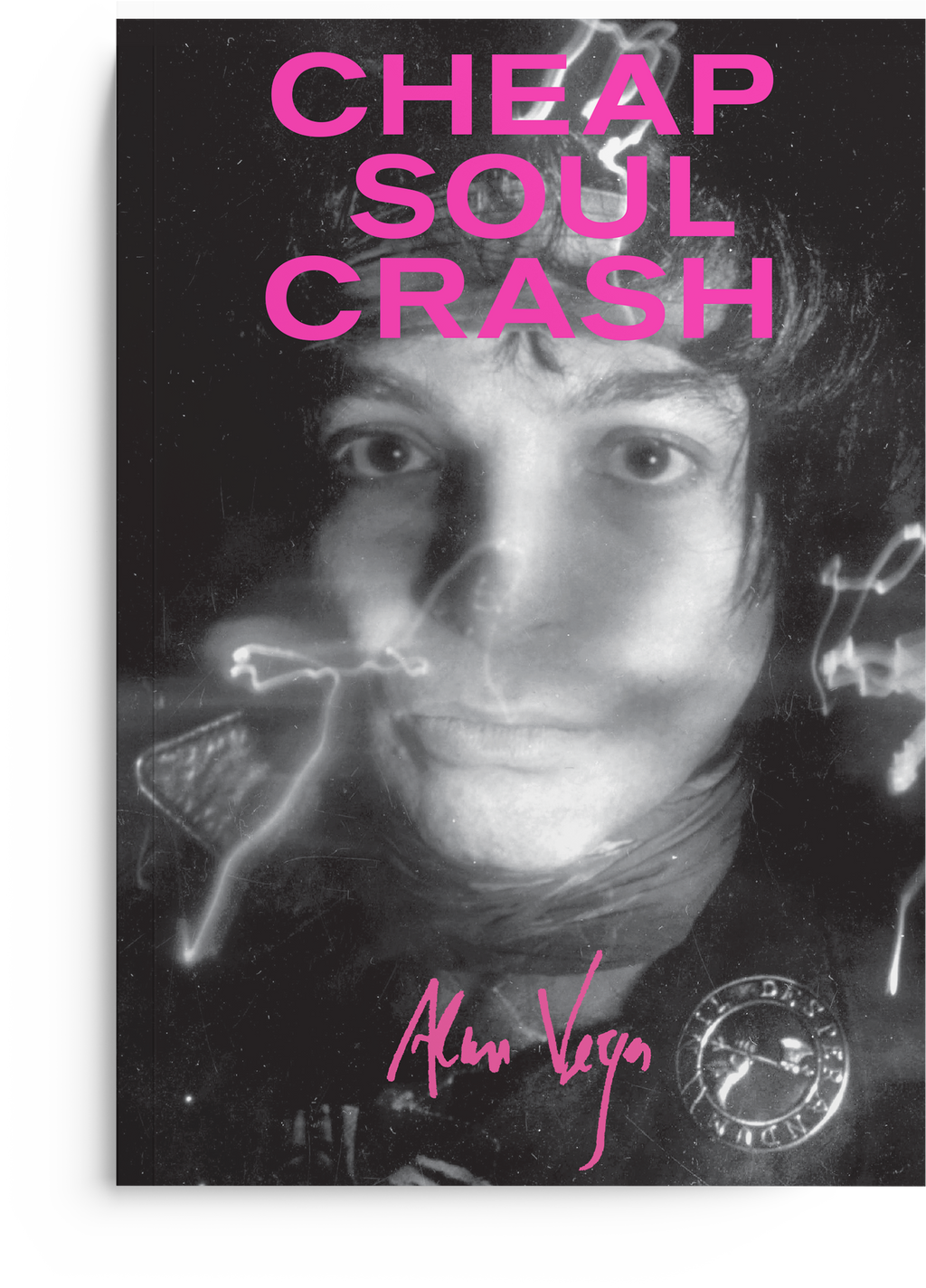 Heartworm #88
Cheap Soul Crash
Release number
Heartworm #88
Publisher
Heartworm Press
An exclusive documentation of the notebook scrawls and musings of the late Suicide vocalist. Landing somewhere between poetry, lyrical, and kinetic sketches, Cheap Soul Crash is uncategorizable just as Alan Vega was. From music to sculpture to poetry, art was a way of life and Vega was an original not bound by any medium for five decades. Because of his relentless creativity, much of his work has not be seen outside of his immediate family, and we are honored to bring this work to life.
In many ways this is the ideal follow up to the Vega' 1994 sought after book, Cripple Nation, released by the influential 2.13.61 imprint run by Henry Rollins, who provides the introduction here.
Vega's work is presented in a beautiful limited edition 100 page perfect bound book curated by Jared Artaud with all material provided thanks to Alan's creative partner and wife, Liz Lamere.
Introduction by Henry Rollins
Foreword by Jared Artaud
Afterword by Liz Lamere