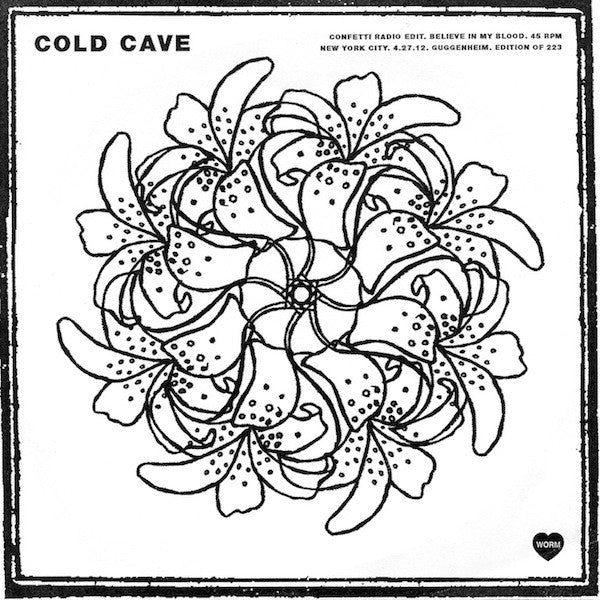 Release number
Heartworm #48.5
Publisher
Heartworm Press
Edition
Edition of 223 copies
Confetti b/w Believe in My Blood 7" given to first 223 people to attend Cold Cave's live performance at the Guggenheim performance on April 27, 2012.
"In a darkened rotunda amidst work by John Chamberlain, the new wave-influenced band Cold Cave played before a packed audience at the museum on Friday, April 27, as part of the Divine Ricochet music series.

After an opening DJ set by curator Nat Trotman, Cold Cave singer and principal songwriter Wesley Eisold, backed by Dominick Fernow, took to the stage. The duo performed a short set of original ambient music before turning to the band's signature brooding synth pop, filling the rotunda with melodic, aching vocals, wailing guitars, and driving beats. A lucky group of 223 people who were first to arrive received a special edition, hand-numbered 7-inch record of the band's single, "Confetti," from their recently released album Cherish the Light Years."