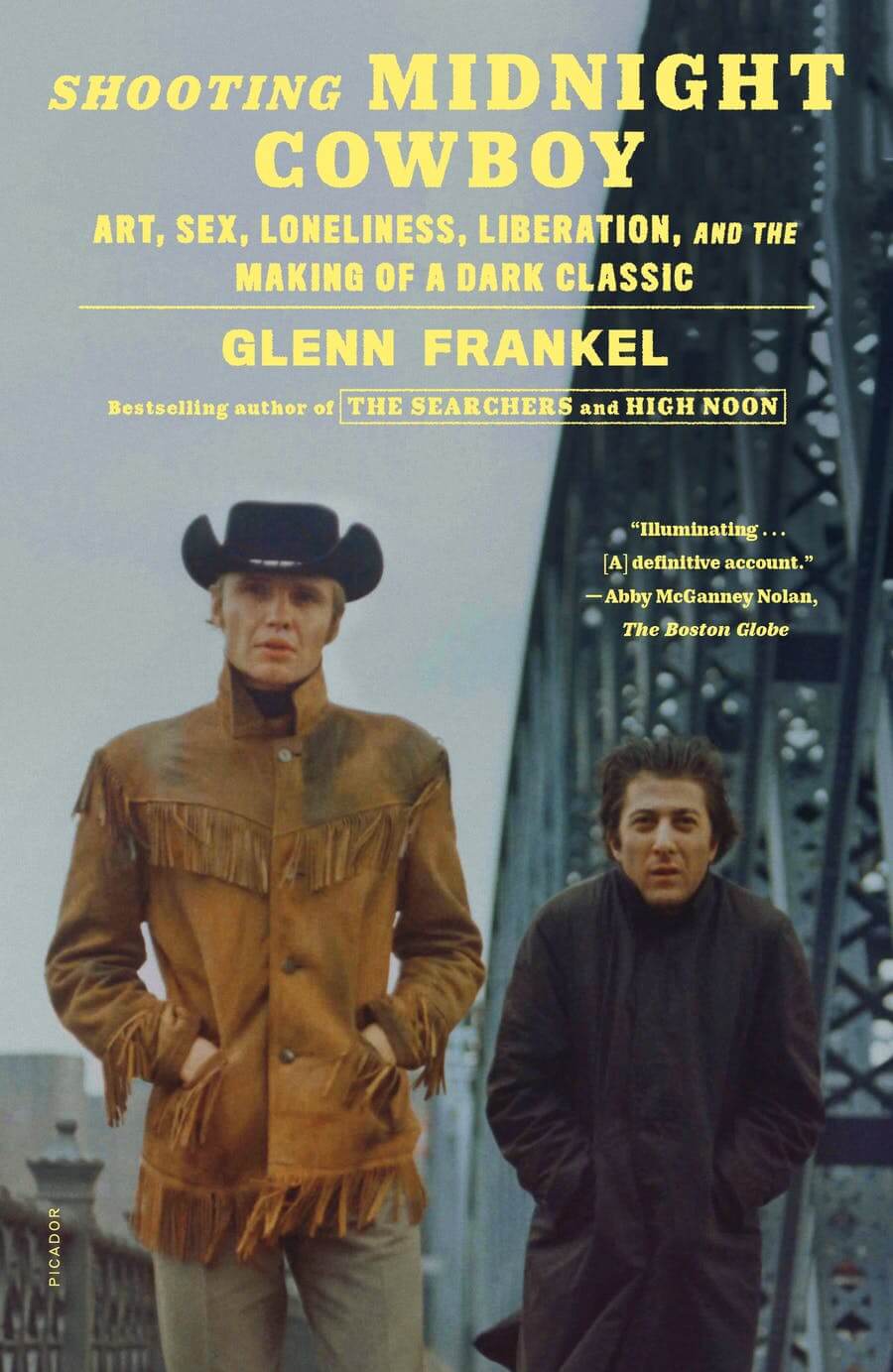 Glenn Frankel
●
Picador
Shooting Midnight Cowboy: Art, Sex, Loneliness, Liberation, and the Making of a Dark Classic
Size
‎ 5.38 x 1.12 x 8.25 in
Glenn Frankel's Shooting "Midnight Cowboy" tells the story of a modern classic that, by all accounts, should never have become one in the first place. The film's boundary-pushing subject matter—homosexuality, prostitution, sexual assault—earned it an X rating when it first appeared in cinemas in 1969. For Midnight Cowboy, Schlesinger—who had never made a film in the United States—enlisted Jerome Hellman, a producer coming off his own recent flop and smarting from a failed marriage, and Waldo Salt, a formerly blacklisted screenwriter with a tortured past. The decision to shoot on location in New York, at a time when the city was approaching its gritty nadir, backfired when a sanitation strike filled Manhattan with garbage fires and fears of dysentery.

Much more than a history of Schlesinger's film, Shooting "Midnight Cowboy" is an arresting glimpse into the world from which it emerged: a troubled city that nurtured the talents and ambitions of the pioneering Polish cinematographer Adam Holender and the legendary casting director Marion Dougherty, who discovered both Dustin Hoffman and Jon Voight and supported them for the roles of "Ratso" Rizzo and Joe Buck—leading to one of the most intensely moving joint performances ever to appear on-screen. We follow Herlihy himself as he moves from the experimental confines of Black Mountain College to the theaters of Broadway, influenced by close relationships with Tennessee Williams and Anaïs Nin, and yet unable to find lasting literary success.

By turns madcap and serious, and enriched by interviews with Hoffman, Voight, and others, Shooting "Midnight Cowboy": Art, Sex, Loneliness, Liberation, and the Making of a Dark Classic is not only the definitive account of the film that unleashed a new wave of innovation in American cinema, but also the story of a country—and an industry—beginning to break free from decades of cultural and sexual repression.