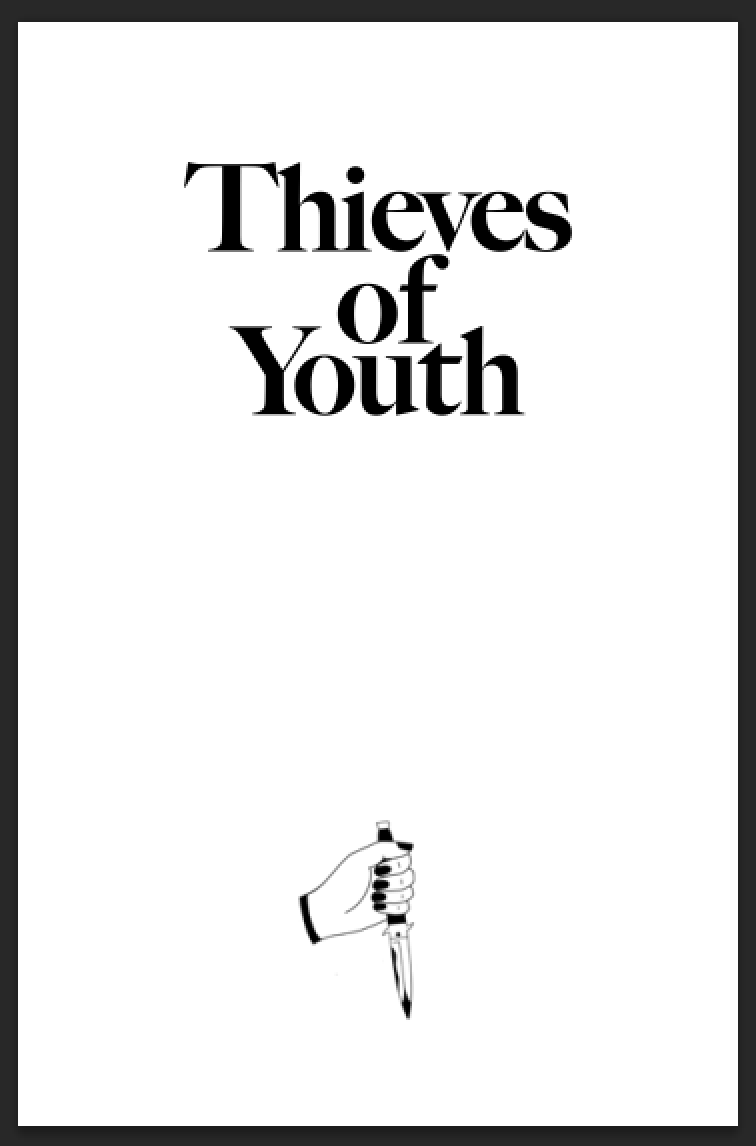 Heartworm #71
Thieves Of Youth
Release number
Heartworm #71
Publisher
Heartworm Press
Thieves Of Youth is the newest poetry collection by writer and musician Wesley Eisold. Los Angeles love poems for the spiritual existentialists. What are the bedside scrawlings of the modern muse chaser? Why Life and Death of course. In true dedication to this theme, Thieves falls perfectly in line with the lyrics of American Nightmare and Cold Cave though shows a glimpse of resolve. These poems are the reflections from late nights and early mornings before finding love in the war.

To be young is to believe in anything
To not be young is to not believe in anything
If tomorrow is a dream we cannot touch
Then today is the curse of the dreamer

48 page perfect bound book.
Designed by Amy Lee. Layout by Random Embassy. Printed by the Prolific Group.
Edition of 500